Brainstation clinics offer Online therapy (for people living inside and outside of Lebanon), also known as e-therapy, e-counseling, or teletherapy.

Psychological support and therapy is provided over the Internet through Skype, Zoom, or Phone.
All conversations are completely CONFIDENTIAL.
If you are interested in Online Therapy:
1. Send us a message on WHATSAPP or CALL US to schedule an appointment on +961 70 653550 or fill the form below and we will call you back within 1-2 business days to take all the needed information
2. You can pay for the sessions here via Paypal or via Western Union (PLEASE DO NOT PAY FOR THE SESSIONS BEFORE CONTACTING US TO SCHEDULE AN APPOINTMENT)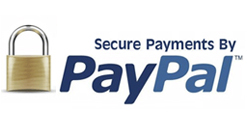 P.S. please note that Paypal charges 0.05% extra per session (equivalent to 1.8$).
Buy Now